Paxos
Antipaxos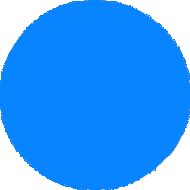 From
580€
Paxos, located in the south of the island of Corfu, is particularly known worldwide for its Caribbean-looking beaches that offer a magnificent exotic landscape and pure emerald waters of seductive purity, ideal for swimming!

Because of its small size, Paxos has only three small seaside villages, Gaios, Lakka and Logos, composed of traditional houses, beautiful seaside walks and colorful spots, giving off a fairy-tale aura. Many private yachts and fishing boats anchor in the ports of these villages during the summer, giving the island a discreet cosmopolitan glamour. You will find many traditional taverns and stalls selling local products.

Antipaxos, a small island located just in front of Paxi with magnificent beaches in a Caribbean frame with transparent waters.
To get to the island of Antipaxi, you must take one of the daily boats that leave from the port of Gaios in Paxi.


Vineyard Tour offered*


Dyonisos Package
8 days/7 nights
• Classic bike or scooter included
• We offer you a Vineyard Tour
Day 1 : Arrival in Kerkyra, the capital of Corfu.
Your arrival day
You will be able to complete this visit during the J8 before going to the airport. Crossing (1h15 to 2h depending on the boat) to the island of Paxos.
Gaios is a Latin name given to the village by the Venetians, it is the capital of Paxos. One of the charms of Gaios is to walk through the narrow streets and soak up the atmosphere. If you walk along the port you will see the statue of Georgios Anemogiannis standing with his back to the sea. He was born in Paxos and became a hero of the Greek War of Independence against the Ottoman Empire in 1821. The entire village with the port includes two small islets, the smaller one is called Agia Panagia with a monastery dedicated to the Virgin Mary and the closest to the port is the island of Saint Nikolaos and its castle. The waterfront stretches far enough to take a beautiful promenade lined with bars and restaurants and to enjoy the view of the water and the boats.
Life in Gaios is concentrated in the main square where you will find the church of Analipsi painted in terracotta with an imposing bell tower. The square overlooks the busiest part of the port where many of the island's excursion boats depart, so it's a good place to inquire about boat trips at the agencies around the square. There are many small souvenir stores and galleries in the side streets of Gaios, where you will find nice things to take home as a souvenir of your vacation.

Day 2 : Lakka
It is the largest village on the northern tip of Paxos, a large bay and a well protected natural harbour, there are many yachts moored scattered inside the bay in crystal clear turquoise water. Restaurants are clustered around the waterfront and offer many local specialities for lunch. On Lakka beach, kayaks are available if you want to go out on the water and explore. On the promontory to the west of the bay is the Lakka lighthouse. The original oil-powered lighthouse was built near this place in 1825 when the island was occupied by the British, but after the ground collapsed, it was rebuilt in 1919 on its present position. The lighthouse was unused during the Second World War, but was put into service in the 1950s and was powered by electricity from 1979.

Day 3 : Longos or Loggos
Nowhere is very far on Paxos and 15 minutes by scooter north of Gaios will take you to Loggos (Longos in Greek), which is one of the three main cities of the island on the northeast coast. Like Gaios, the Venetian style houses made of terracotta and painted are clustered around the port. Narrow pedestrian streets leading to the port, small squares, pretty craft stores and the view of the boats remain the main attractions of Loggos. Here you will find many beautiful beaches, which are quite isolated and often without many facilities. You should be aware that the beaches of Paxos are pebble rather than sand, which the Greeks prefer because it makes the water more crystal clear for swimming.

Day 4 : Tanks of Sarakinos
The stone chambers for storing rainwater were probably used for drinking or irrigating crops, they are dug underground in the bedrock covered with small shelters of different shapes and sizes. Also, you can look into most buildings and cisterns.

Day 5 : Blue Caves
They can only be seen by boat and are large enough for many ships to pass through them.
Tour boats will stop to allow you to dive in the clear waters, swim in the caves and climb some of the smaller outcrops. The wild coast of Paxos is Erimitis beach, the beach is located on the west side of the island. It was formed after an earthquake in 2008 and has since become one of the most beautiful beaches in Paxos. You can reach this beach by a small road from the village of Magazia. It is totally unique, intimate and preserved.

Day 6 : Arc of Tripitos
The Arc is part of a sea cave on the west coast of Paxos. You can access the arch by sea or on foot, although the path to the viewpoint is not well marked. Nevertheless, the view of the arch is magnificent and you can even pass over the arch if you are not afraid of heights.
Moggonisi is a small island at the southern end of Paxos, separated from it by a narrow water line of no more than one meter. Katsonisi is a small round island just after Moggonisi, the distance between the two is only a few meters. Mongonissi beach is nestled inside a natural harbor between Paxos and the island of Mongonissi, this beach is the only one with sand on Paxos. The sand may make a good change if you prefer a softer surface to the usual pebbles.

Day 7 : Free day
Greek Holidays: Watching people is a national sport in all of Greece and it is such a relaxing way to pass the time. All you have to do is find a nice little café in one of the coastal villages, sit in the afternoon sun, sip a delicious iced coffee and watch the world go by.

Day 8: End of your stay
Breakfast and airport transfer

...our little anecdote
During your stay in Paxos, discover the villages of the island like Makratika, Ozias, Platanos, Porto, Velianitatika (or Veliantatika), Vlachopoulatika, Bogdanatika, Manesatika, Zenebissatika, Mastoratika, Anemogianatika, Apergatika, Argyratika, Arvanitakeika, Aronatika, Dalietatika and more... But visit the villages already got to know the family as all the communities are named after their inhabitants as Makratika family name Makris, Velianitika from Velianitis, Vlachopoulatika from Vlachopoulos, Zenebissatika from Zenebissatis, Apergatika from Apergis family, Argyratika from Argyros, Arvanitakeika from Arvanitakis, Aronatika from Aronis, Dalietatika from Dalietos, Gramatikeika from Gramatikos, Bogdanatika from Bogdanos, Manesatika from Manesis, Anemogianatika from Anemogiannis, Mastoratika from Mastoras ... easy!








Spice up your stay

Prices per person from :
- Diving day : 99€
- Paddle SUP : 49€
- Sailing Day: 250€
- Corfu Olive Tours : 25€
- Vineyards of Corfu: 25€
See details in Activities & Sailing section




Prices include :
7 nights in a room for 2 persons
Accommodation hotel 2* or 3* category daily breakfasts included. To better adapt your breakfasts, remember to specify any food allergy or special diet when you make your reservation.
Classic bike or Scooter included days 3 - 4 - 5 - 6
Travel road-book
Accommodation hotel 4* or 5* category with extra charge, depending on availability, please contact us
Possibility to book a single room, on request with extra charge

Prices do not include :
Flights
Drinks
Lunches and dinners
All transfers
Ferry tickets
Visits
Personal expenses
Insurance
Anything not indicated in "Prices included".

Options and extras
single room supplement low season, mid season, high season and transfer to Athens airport - Piraeus or to the airport on request

Travel roadbook
A complete travel file will be given to you before departure, including a roadbook to print out with a detailed map of the island, suggestions for visits, a list of accommodations and vouchers. As there is no guide for this trip, the paper roadbook offers you discoveries, it is useful for "anticipatory" reading to prepare your next day's stopover. It allows you to get an overall idea of the itinerary and to identify the different possible variants: detours to particular points of interest (monasteries, viewpoints, beaches or creeks, etc) which often lengthen the itinerary, or on the contrary, identify possible shortcuts.

Your bike :
Classic bike or equivalent

Your scooter :
Piaggio Liberty 125/150cc or equivalent.
For higher categories, please contact us.
Road assistance on Paxos or Antipaxos Island only.
To obtain your scooter, the driver(s) must :
- Be over 20 years old.
- Valid identification.
- Valid driving license (motorcycle license with power limit).
In case you do not have a driving license, a 50cc scooter will be at your disposal (power of this type of scooter is sufficient during your stay).

Your stay is suitable for swimming, during the stage or at the end of the day. It would be a pity not to take advantage of it. However, we would like to emphasize that you are the sole judge of whether or not a swim is appropriate; you are therefore responsible for your own safety.
















For 3, 4, 5, 6 vacation days or more , our team of consultants is at your disposal to help you create your customized trip to the Ionian Islands.
Entrust us with your dreams and ideas. It will be our pleasure to use our knowledge of the country to create a 100% personalized itinerary for you.
*Valid per person in Corfu. Customized vacation included.
Activities cannot be cumulated when you travel to different islands.