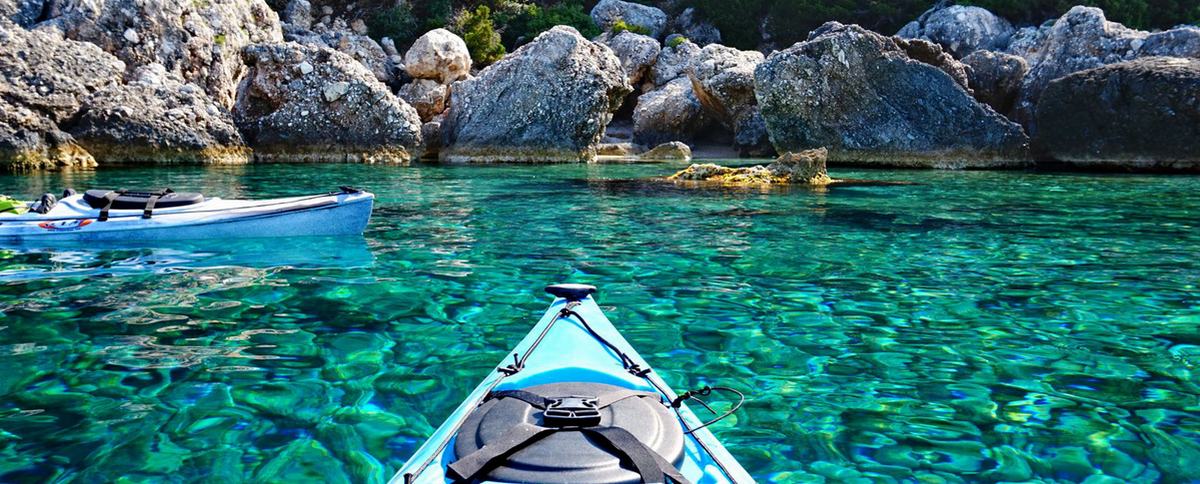 Kefalonia

From
590€
Ideally located in the heart of the Ionian Sea, Kefalonia has inspired many celebrities with its beauty and was the location for the famous movie "Captain Corelli's Mandolin". Indeed, wherever you put your eyes, you will see the best nature has to offer! Kefalonia is not only the largest Greek island in the Ionian Sea, but also one of the most beautiful! With its breathtaking natural scenery, exotic beaches, picturesque fishing villages and magical underground caves, kefalonia is one of the best destinations in Greece for nature lovers!

Ready to explore the magical island of Kefalonia?
Introduction to paddle offer*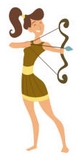 Artémis Package
8 days/7 nights

• Scooter included
• Introduction to paddle offer*.


Day 1: Argostóli Kefaloni
Arrival day
Installation at your hotel and free discovery of the city of Argostóli, capital of the island.
Your scooter are already waiting for you
Things to do : the bay of Argostóli is the "Pont de Bosset" (Bosset Bridge), 650 meters long, the lighthouse of Saint-Théodore, a famous architectural achievement still in operation today. The Lithostroto avenue with the catholic church St. Nicolas. The Corgialenios museum named after its donor, which retraces the daily life of the islanders from the 19th century to 1953. The Monastery Agios Gerasimos; visit it especially for its modern church, a pink brick building that follows the Byzantine architectural tradition. Makris Gialos Beach.



Things to do : Lixouri, reveals you old churches with beautiful frescoes, an archaeological museum, neoclassical buildings and the famous monastery of Kipoureon. For swimming, you can visit the beautiful beach of Lepeda, Xi and Mega Lakos located near the village. Chavriata, is known as the "Balcony of the Ionian Sea" because of the breathtaking view it offers of both the fertile plain and the sea. The old mill of Kaminarata, Litrouvio, has been restored and serves as a folklore museum. Just outside the village, there is the Taffy Fountain, a source of clean and clear water with medical virtues.
Distance travelled : 90 km
Back to Argostóli Town



North of the island.
Things to do : Mainly for its incredible beauty, Fiscardo has become an attractive destination for thousands of visitors every year. Near the village there are many beautiful pebble beaches and beautiful coves with calm and crystal clear waters, as well as the ruins of a Paleolithic settlement and many Byzantine churches and many other picturesque and interesting sites. Myrtos Beach is located between the dizzying slopes of two mountains, Kalon Oros and Agia Dynati. The beaches of Kimilia and Dafnoudi
Distance travelled: 100 km
Back to Argostóli Town




Things to do : Mount Ainos Oros is the highest mountain on the crests of Kefalonia at 1628 meters and is inside a national park. The Castle of Agios Georgios at 300 meters above sea level, Agios Georgios was founded by the Byzantines in the 12th century.
Distance travelled : 80 km
Back to Argostóli Town




Things to do : Skala is a popular vacation destination with a long sandy beach separated on one side by the shimmering light blue sea and on the other side the deep green hills. Poros is a picturesque little town that is also home to the local fishing boats that supply the area with fresh fish. Visit the Monastery of Panagia Atros. Enjoy a break in the village of Digaleto located at 530 meters. In Razata, the Cyclopean Walls of ancient Krani.
Distance travelled : 90 km
Back to Argostóli Town



Things to do : Sami, the second largest port of the island after Argostoli. The city offers a perfect waterfront with large Venetian buildings truly unique overlooking blue-green waters and not to be missed The Kefalonian brewery. One of the natural wonders of the area are the Melissani Caves, a sparkling blue underground lake, lit from above by a cavity in the rock. In Greek mythology, Melissani was the cave of the nymphs, where the nymph Melissani drowned after being rejected by the god Pan. The Drogorati cave was discovered in the early 18th century when an earthquake struck. The beach of Antisamos became famous in 2001 when it appeared in the Mandolin of Captain Corelli with Nicolas Cage and Penelope Cruz.
Distance travelled : 85 km
Back to Argostóli Town



Optional : day on the island of Ithaca



Breakfast and airport transfer


Spice up your stay

Prices per person from :
- Diving day : 115€
- Introduction to Paddle SUP : 25€
- Sailing day: 250€
- Kayak day at sea: 130€
- Horseback riding: 110€
- Cooking class: 65€
See details in Activities & Sailing section
Day 2 : Argostóli - Lixouri - Chavriata - Kaminarata - Argostóli



What's included :
‣ 7 nights in a room for 2 persons
‣ Accommodation hotel 2* or 3* category daily breakfasts included.
‣ Scooter rental 2 persons per scooter / 1 person per scooter with extra charge
‣ Roadbook
Accommodation hotel 4* or 5* category with extra charge, depending on availability, please contact us
Possibility to book a single room, on request with extra charge

What's not included :
‣ Flights
‣ Drinks
‣ Lunches and dinners
‣ All transfers
‣ Visits and activities not mentioned
‣ Personal expenses
‣ Insurance
‣ Anything not in "Prices include".

Options and extras
Single room supplement low season, mid season, high season and transfer to Athens airport - Piraeus or to the airport on request

Roadbook "Things to do and see" suggested itineraries
A complete roadbook suggestions will be given to you before departure, including a roadbook to print out with a detailed map of the island, suggestions for visits. As there is no guide for this trip, the paper roadbook offers you discoveries, it is useful for "anticipatory" reading to prepare your next day's stopover. It allows you to get an overall idea of the itinerary and to identify the different possible variants: detours to particular points of interest (monasteries, viewpoints, beaches or creeks, etc) which often lengthen the itinerary, or on the contrary, identify possible shortcuts.

Your scooter :
Symphony 125/150cc or equivalent. For higher categories, please contact us.
Road assistance 24 hours a day on Lefkada Island only.
To obtain your scooter, the driver(s) must :
- Be over 20 years old.
- Valid identification.
- Valid driving license (motorcycle license with power limit).
In case you do not have a driving license, a 50cc scooter will be at your disposal (the power of this type of scooter is sufficient for your stay).


Day 3 : Argostóli - Fiskardo - Argostóli


Day 4 : Argostóli - Mount Ainos Oros - Moni Agiou Gerasimou - Argostóli
Day 5 : Argostóli - Ratzakli- Poros - Digaleto - Razata - Argostóli


Day 6 : Argostóli - Sami - Argostóli


For 3, 4, 5, 6 vacation days or more , our team of consultants is at your disposal to help you create your customized trip to the Ionian Islands.
Entrust us with your dreams and ideas. It will be our pleasure to use our knowledge of the country to create a 100% personalized itinerary for you.


Day 7 and Day 8 : Free days
Day 9 : End of stay
*Valid for 1 person for stays in Kefalonia only from 2 persons including a minimum of 5 nights. Activities cannot be cumulated with combined stays in different islands